Looking back at 2018
With lots of milestones and goals achieved in the past year, we wanted to reflect on what 2018 brought us and share it with you so you can continue to follow our journey.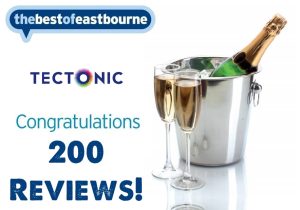 200 Reviews +
We've been working really hard on trying to collect customer reviews over the last few years on Facebook, Google and the BestOf Eastbourne. We have managed to hit over 200 reviews on the BestOf during 2018 and we're already nearing 300. We would really love to get our google reviews up but we find this the most complicated way to leave a review unless you have a Gmail account. But hopefully with some training later on this month with Ditzy Media we can find out if we can make the review process a lot easier for our customers.
We love getting customer reviews. Not only is it great to be able to share with the team the comments that our customers leave about their work but it also helps potential customers help to see what type of works we do and what they think of our service. As a local business, it's super important for us to get personal recommendations from our customers as your opinion matters as well as getting hits from online sources.

Most Loved Eastbourne Business and Top 100 Businesses in the UK
Last year's Business of the Year 2018 awards was an extremely awarding one for us as a company. We managed to walk away with 3 awards, including Most Loved Business in Eastbourne, Highly Commended in our category (we came second and it was a tough category to be in) and also came within the Top 100 Businesses in the UK, which I believe we came 43rd or close.
We wouldn't have been able to win any of those awards with the continuous help and support from our lovely customers, new and existing.
Below are just a handful of reviews that helped us win last year
Jack H "We at Honeywell would not have been able to function without the knowledge and expertise of Tectonic, they have been responsible for our electrical requirements and maintenance for both our 60,000sq manufacturing facility and our 1500sq offices. They employ a highly skilled team of electricians which cover all our dater/wifi, access control and electrical needs including testing and building certifications, I as the facilities manager would not hesitate in recommending them for any job, they go that extra mile."
Michelle A "As a local shopping centre it is imperative that we have contractors that we can rely on and Nigel and the team at Tectonic have never failed to do this. They always respond to calls promptly and their work is second to none. They go out of their way to make sure everything is up and running correctly and when they have finished everything is left clean and tidy. I would not hesitate to recommend Tectonic for any work required"
Jacquie S "Tectonic supplied and fitted a CCTV System on two units. They were very professional and the equipment they used is superb. A very clean, and tidy job and the guys were very knowledgeable about the product. We were given full training, although very user friendly and even installed the system not only on our computers, but onto the Directors mobile phones which means they can always view the premises 24/7. Thank You Tectonic Fab Job – Signtek, Eastbourne."
Gavin P –  "I have been dealing with Nigel and his team from Tectonic for a number of years now over a variety of different contracts from domestic to commercial, on schools local authority work and high end residential and I can honestly say that I have never been disappointed . Their professional approach and top class work never ceases to amaze me. I have used a few electrical contractors over the years and hands down Tectonic are head and shoulders above the rest. They have been a great asset to my own company as an extension of my own attitude as to what makes a good contractor. I would not hesitate in recommending them whether its changing a plug or completely designing and wiring a new build. Also I love the fact that they are a one stop shop when it comes to anything electrical or digital . Gavin Pearson P and P Building and Renovation Ltd ( www.buildersussex.net)"
David L "A thoroughly professional outfit. Quotes for the job, arrives on time, smartly uniformed, gets on with the work, cleans up and is away. I have used their services for a 260 apartment block development and also to fit aerials and data cables in my own home. I highly recommend this company."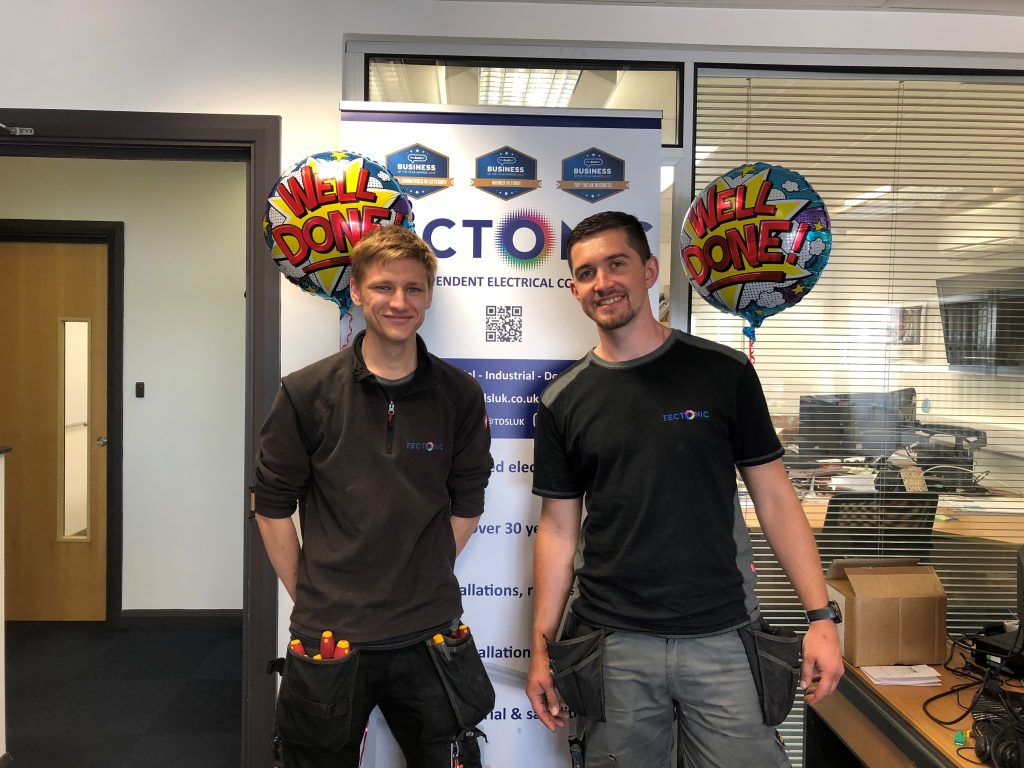 Apprentices no more
Adam and Will were completing the last year of their 4 year apprenticeship with us, we decided in Feb last year to set the ma goal and try and get their AM2 exam out of the way by the end of May so they could get their portfolio's completed and sent in to help take the pressure off. Well, needless to say, they both smashed their exams and passed with flying colours the first time. Not only that, they handed in their portfolios shortly after then went on to pass their course & apprenticeship in May 2018, well ahead of schedule.
We are happy to say that they are both still with the Tectonic team but as qualified electricians and they're looking forward to their next lot of training with IPAF and PASMA this year.
New extension project to Hailsham nursing home
We have been working continuously with P & P Building and Renovation last year on their project at a nursing home in Hailsham, carrying out electrical works, access points, fire alarm, TV aerial, lighting and emergency lighting to the new extension to help provide more space and rooms for the residents. This has been ongoing since May last year and the final touches are being carried out and hopefully will be finished at the end of this month. www.buildersussex.net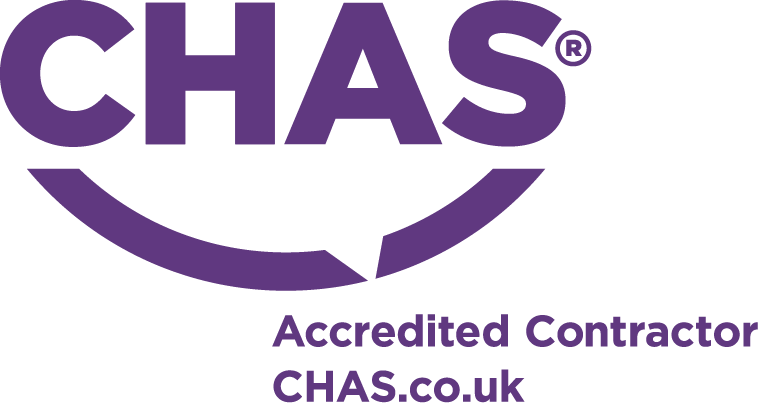 8 Years with CHAS
We re-qualified for our 8th year with CHAS after our annual health and safety assessment was completed yesterday. We are chuffed to bits, health and safety is a major consideration and requirement in our industry, ensuring that our clients are not only getting the best quality service but also the safest.
2nd year as trusted members of the BestOf Eastbourne
It feels like we have been a member with the BestOf for years now but we have proudly been trusted members for 2 years now and slowly approaching our 3rd year.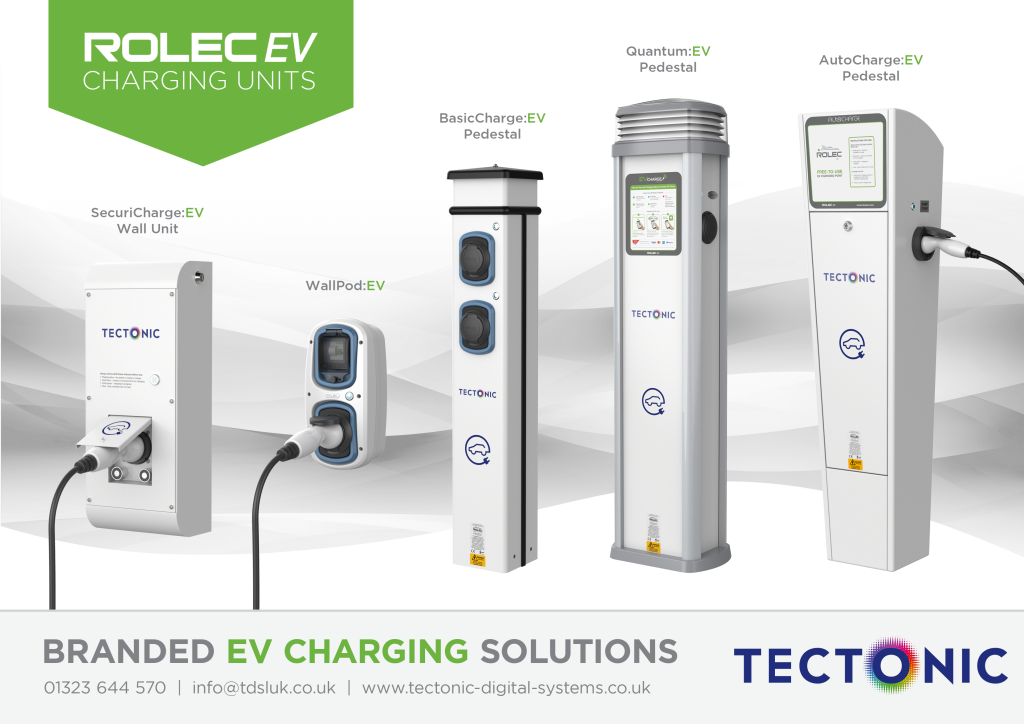 Electrical Vehicle Charing installers for Home Charging and Workplace Charging
As we have mentioned we have been going on a lot of training courses throughout the year to extend our knowledge for our business but also for our customers, to help continue to be a one-stop shop for electrical works. We are now approved and authorised installers with Rolec, Schnieder, EO charging and Growatt EV products in Eastbourne and surrounding areas.
If you'd like more information or advice about EV charging whether it's for your home or business, give us a call on 01323 644570 or email us via click here.