No.1 Electrical Services in the UK
It's been another extremely busy for the Tectonic team since last year's Business of the Year awards, more staff training including the 18th edition update that came into force in January 2019, to keep your electrical installations compliant and safe. Our two apprentices Adam & Will are apprentices no more, completing their apprenticeships in May 2018 they are now electrical engineers with Tectonic.
Not only have we been busy keeping up with our training we have undergone a large extension project at a nursing home in Hailsham with P & P Building and Renovation which is soon to be completed and started a church hall in Hastings. Along with our local Eastbourne customers for electrical and TV aerial & satellite services, we have seen a massive rise in WiFi access points and CCTV installations in 2018 and we look forward to seeing what this year brings.
The business of the Year 2019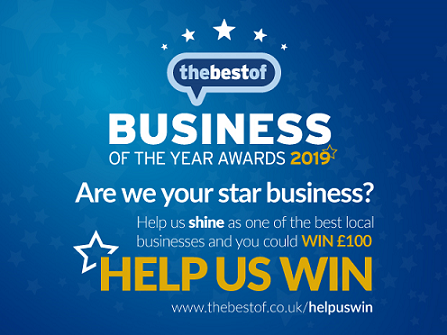 As we have mentioned 2018 was a busy year for the Tectonic team and as we entered 2019 the #bizoftheyear19 soon approached and the competition was on.
This year's competition was certainly a tough one locally and nationally, but as always, with the help of our customers, you helped us win.
This year we are super happy to announce that we smashed our category and won Most Loved Electrical Services in the UK with the BestOf. Last year we missed out on this title only slightly, so we were determined to try and win it. And we did.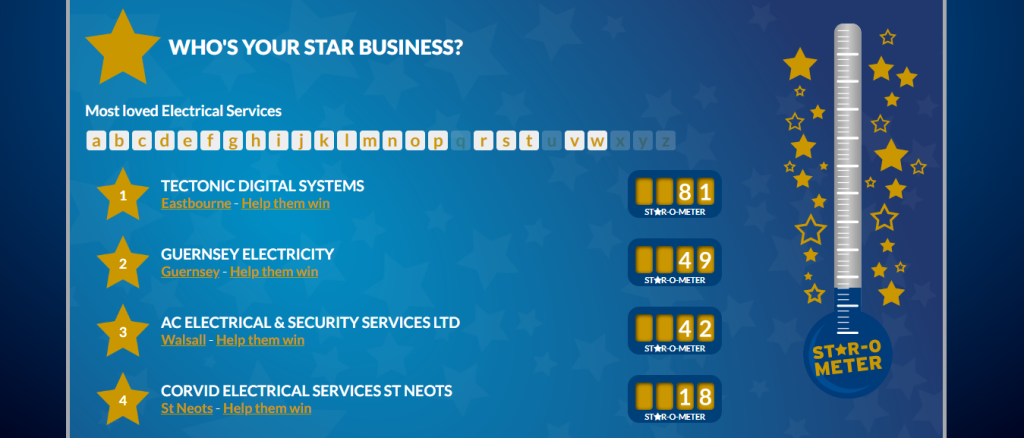 Not only are we the no.1 business for Electrical Services in the UK, but we also came second out of the Most Loved Business in Eastbourne, a category that we won last year and we are happy to pass the baton onto the winners, Southern IT, a well-deserved win. We came joint second with the great Dent Devils, Jon had us running this year that's for sure and it's great to be joint second with such a great local business.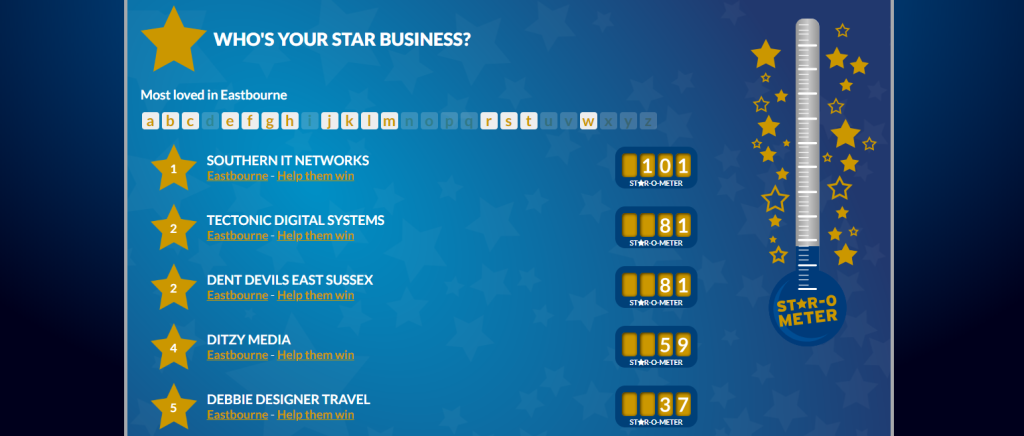 And if 2 awards weren't enough, we also managed to be in the top 100 UK businesses for the 2nd year in a row.
It's safe to say that our team really did smash 2018 which we can see from all of the lovely reviews that we received from our customers.
Without you, this wouldn't have been possible. And we know we have said this so many times but thank you so much for taking the time to help support us. As a local Eastbourne business, it really makes a difference to have your support as it helps to keeps us going.
What our customers say
We had over 80 reviews received between Feb 2018 to Jan 2019 and we just wanted to share some of our favourites with you, and show you why our customers love to use us.
Keith P –
 "Well Tectonic once again came good! Having used Mr May and his team in the past for electrical and satellite tv installation (and upgrades!) They have now helped me with security systems for my home and business following a break-in last month. With their knowledge and experience we are now undergoing high tech, latest equipment installations within a limited budget! Thanks again Tectonic!!"
Russ Deacon Home Improvements –
"We used Tectonic a few months ago to replace our aerial . They arrived promptly and carried out the job with minimum of disruption. The price was very competitive and I would definitely recommend them."
Steven P –
"IMPECCABLE SERVICE! At 08.30 today I sent an email to James at Tectonics asking if he could install a new double electric socket in our house. At 09.30 Adam arrived, fully briefed and commenced work. At 10.30 the job was completed neatly and cleanly. Not only did Adam do the work perfectly he checked a severed cable in the airing cupboard to make sure it was safe, gave us a tutorial on how to re-set our Harmony TV remote control and showed us how to connect our printer to the WiFi and link it to our laptops. He will also investigate how we can link our kitchen TV remotely to a soundbar. The depth of knowledge possessed by Adam, James and Will goes beyond anything we've previously experienced. The team are not just electricians; they're highly competent engineers with an ability to interpret what their clients want to achieve and have the experience and knowledge to make it happen. It's also important to mention the team who support the engineers; invoicing is always accurate and communication precise. Steve & Marcus"
Sam M –
"Tectonic have just completed extensive work for us including a full re-wire and brand new fire system. We have found Nigel, James, Adam and and Will to be extremely knowledgeable, professional and helpful. Nothing has been to much trouble for them and they have fully explained everything they have done at all stages. All work they have completed has been to a very high standard and they have always left the site clean and tidy when they have finished. They have been considerate of the environment they have been working in at all times. I would highly recommend Tectonic to anyone and will be using them for any future work."
Tim P –
"Tectonic were exactly what we needed; a local business tailor making their response to precisely what we needed. In our case it was to both connect services to, and also 'future proof', a new build 'annexe' in the grounds of (but not directly attached to) our property. Nigel and his team were flexible in their approach, managing to negotiate convenient times to meet with us (as busy educational professionals this not easy!) and work around our schedules. They were able to meet the demands of working alongside the builders of our annexe project to complete the first and second fix with no hitches. Professional, prompt and courteous throughout. This was April '16. Their most recent return to our property to help the previous future proofing 'come alive' was conducted in the same manner (November '18). Again we were impressed (but now not surprised) by their attentiveness and sensitivity. Tectonic could remember precisely the job from more than 2 years ago and were able to satisfy our updated requirements very smoothly."
Gavin P –
"I have been using Techtonic for some years now and it still amazes me with regard to the up to date knowledge of current electrical standards that they have, As a director of my own company it puts my mind at ease that I use Techtonic for all my Electrical and Digital work, and the amount of different work that cover, burglar alarms, fire alarms, computer main frame set up, access systems even nurse call systems. I do not go anywhere else. They are prompt with their pricing, prompt with their day to day work and prompt in their finishing times. All their new young qualified electrcians are a credit to the company and Nigel, as ever, is a fountain of knowledge and wisdom. Gavin Pearson. P and P Building and Renovation Ltd"
Andy H –
"Messaged on Sunday evening to book an appointment, got a message back very quickly offering to send an engineer out to sort out our aerial on Monday afternoon (next day). The engineer has been and sorted it in no time. He was very polite and helpful will highly recommend you & if we have any other issues that you can help us with you will be our first choice."
Ian D –
"This is the second time I have used Tectonic Digital Systems, and once again James has triumphed. From reception to technician professional, friendly, efficient, fast service. I heartily recommend this company."
How you can help
If you would like to help others choosing who they'd like to carry out works in their home or business, the best way that you can help them is by leaving feedback of the service that you have received from the team. There is nothing better than having a recommendation from a friend or a local resident who has used us before.
If you would like to leave the team a review you can do this by visiting the BestOf Eastbourne's website (link below) and leaving your comments there, you can also email us directly so we can submit a review for you. All you will need to do is check your email (and your junk as sometimes they do go in there) for an email from the BestOf and open it, this will verify your review and go live.
Leave your review here.