Electrical Safety At Christmas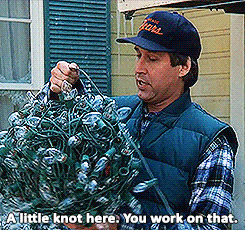 Yes, it's that time of year again to get the Christmas lights out. Every year the daunting task comes up to find where the Christmas lights are, tangled up in a box in the loft or maybe the garage. Are they working? Do we have to untangle them?
It's stressful, we know! But do you ever think to check your lights for damage before you use them?
Top Electrical Safety Tips at Christmas
Read/follow the manufactures instructions
Pre-check your Christmas lights to check they are not damaged, broken or loose wires
When replacement bulbs, only use the same type and rating as the original was supplied with
Replace any failed lamps immediately to prevent over heating.
Switch you lights off and unplug them before you go to bed or leave to go out
Always keep lights away from flammable decorations and materials
Don't overload sockets
Check that you lights you are using outside are specially designed for out door use
Remember to stay safe during the Festive season with these simple precautions you can have a stress free Christmas.